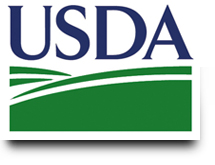 USDA Releases Major Report on Agricultural Transportation

The U.S. Department of Agriculture released to Congress a comprehensive report on agricultural transportation in the United States, the first ever of this magnitude. The report, Study of Rural Transportation Issues, was mandated by the 2008 Farm Bill and covers the four major modes of transportation commonly used by agriculture in the United States-truck, rail, barge and ocean vessel.

"Agriculture is the largest user of freight transportation in the United States, with 31 percent of all ton-miles recorded in 2007 being used in the movement of agricultural products," said Agriculture Secretary Tom Vilsack. "This report provides policy makers the vital information needed to make strategic infrastructure and policy decisions to meet rural America's transportation needs, now and in the future."

"We need a strong transportation infrastructure for our vast quantities of farm exports to be competitive in world markets," said Transportation Secretary LaHood. "That is why we devoted more than half of the total funding of our TIGER program (Transportation Investment Generating Economic Recovery) to improvements that benefit freight transportation, ports and rural communities. This report is timely, coming as we work to carry out President Obama's National Export Initiative of doubling of U.S. exports within five years."

The report examines some of the major issues facing agricultural transportation, including: the dramatic effect of deregulation on the rail industry, a growing gap for funding the inland waterways and highway systems, availability of containers and ocean vessel capacity, and the infrastructure that may be needed to support a projected increase in biofuel transportation.

The report also discusses the current approach to transportation policy in the United States, in which each mode of transportation is often considered separately without an overarching view of the flow of freight through all the modes.

Study of Rural Transportation Issues may be found on the Agricultural Marketing Service website at www.ams.usda.gov/RuralTransportationStudy.